Designed to Grow Without Room Additions!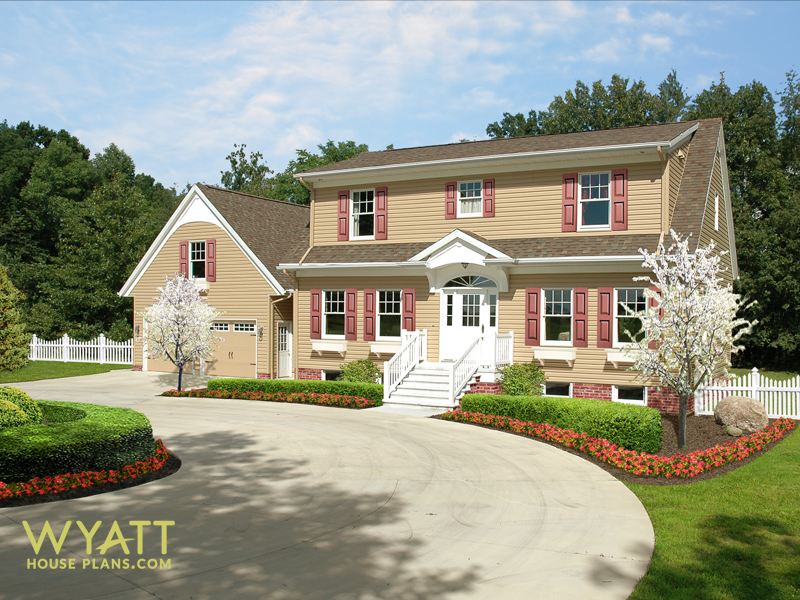 Designed to grow and change if the needs arise, a GROW HOME expands on the idea of a "master plan" by planning for future expansion from the beginning.
This three-bedroom home is designed to grow and change with your needs, if the need for more space arrives.
This two-story home can have FIVE bedrooms, WITHOUT ROOM ADDITIONS.
Because the ideas to grow the home are a part of the design from conception, there are savings involved. For example, there are no redesign costs in the future. And space for expansion is already in place. Of course, one never has to make the home any larger if they want to keep it as is. However, it is possible to add living space later if one wants.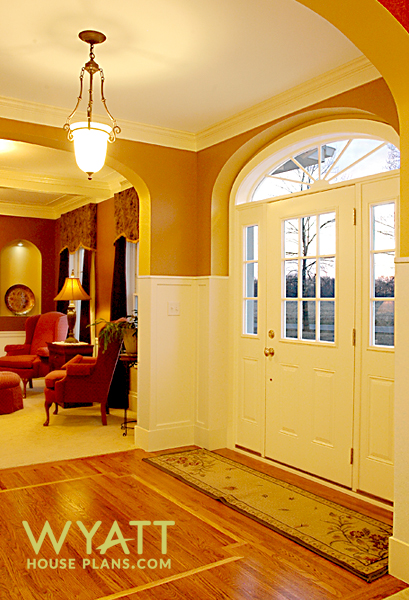 The initial 3-bedroom plan is a comfortable 2,205 square feet. Yet, additional space remains available for expansion.
To grow the home to four bedrooms, a bonus room above the garage is all ready to finish. When that phase is complete, the square footage grows to 2,576 square feet.
Granted, a person could finish all of the space from day one, or grow the home into a 5-bedroom home later. The fifth bedroom is proposed in the basement where an egress-capable window is already set in place. When all bedrooms and the basement family room is complete, the living space grows to a total 3,711 square feet.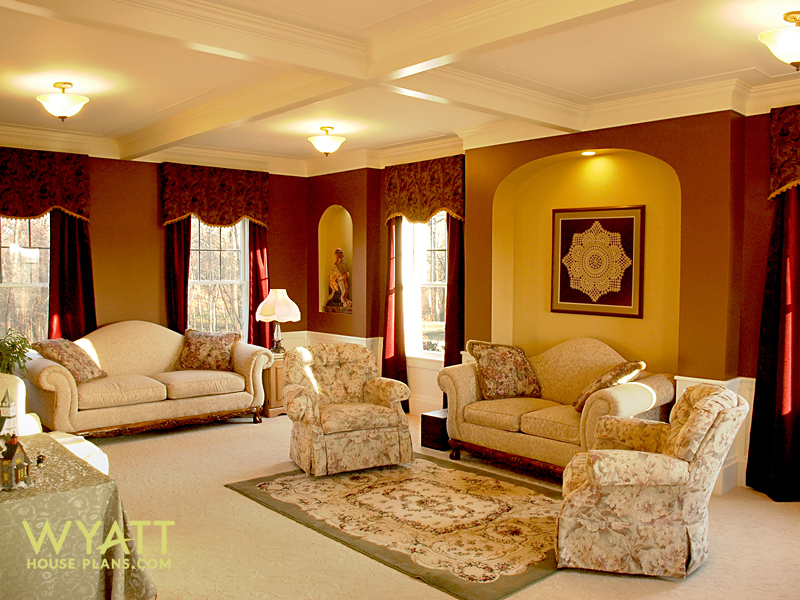 The design works from a classic, two-story home. At its smallest configuration, the home has three bedrooms. And being a two-story, that keeps the footprint a modest and efficient size. Stacking two floors under the same roof saves money too.
Master Plans Think of the Future, and Save Money Today
Finishing areas of a basement or attic in the future is one of the most economical ways to gain space. Furthermore, with the space already under roof, one avoids the high costs of future excavations, foundation work, or building walls and roof when the home grows. Best of all, the space is available when it's time to grow.
It's Hard to Overstate The Benefits of Thorough Planning
Just like planning a home that is designed to grow, it's good to plan every item of your home ahead of time, that is, prior to a building or home remodeling process.
Taking the time to plan every detail just might be the very thing that gives you the most piece of mind during the construction process. Building a home is a big undertaking. So start it with great plans.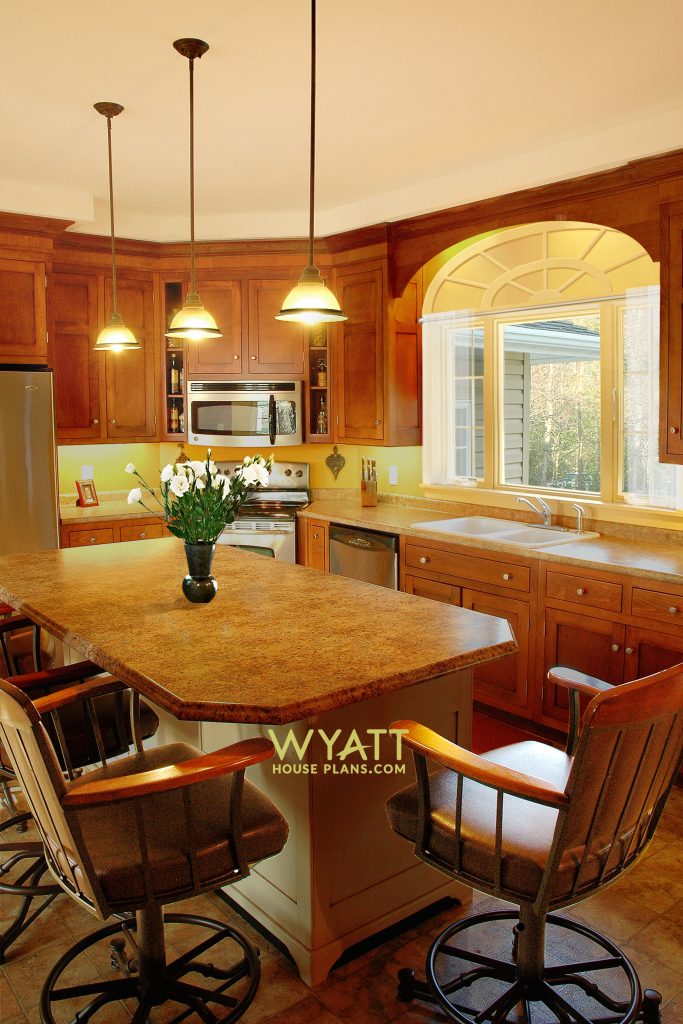 Larger than the typical window over a kitchen sink, a dramatic triple window brings in plenty of natural light. It also helps the owners keep an eye on the children as they play outside. To keep costs in check, yet maintain the theme of archways throughout the home, a detailing of trim is added to the wall above the kitchen window.