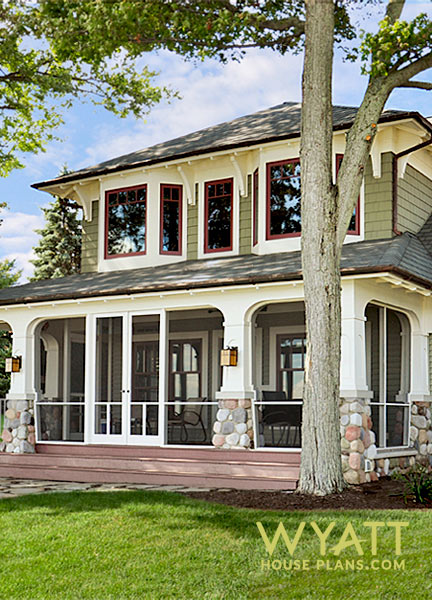 What's so deceptive about the new Craftsman home?
Neighbors and close friends think it is a vintage home. Sure, it looks like it's a vintage home from the 1920's. That was the idea behind the design. From day one, we wanted to design a new Craftsman home using modern materials and conveniences, but give it turn-of-the-century appeal.
Known for Specific Features, like…
Massive columns set atop stone bases and delightfully wide porches tucked below low-slung roof lines – these and other features are the winning look that people still admire.
In fact, old Craftsman homes remain in high demand. However, like most 100-year old homes, they suffer from years of decline, sometimes neglect, outdated plumbing, wiring, and inefficient heating systems. Plus, they are often poorly insulated and lack adequate storage.
While it's a daunting task, many people seek to restore these homes. Yet, it is a costly endeavor to retrofit the old homes with modern products and modern conveniences. Despite these problems, Craftsman homes remain popular.
Fortunately, there's now a solution for those who long to own a Craftsman, but cannot find one, or don't have the time or resources to remodel an old one. We created a new Craftsman home that can be built fresh and new.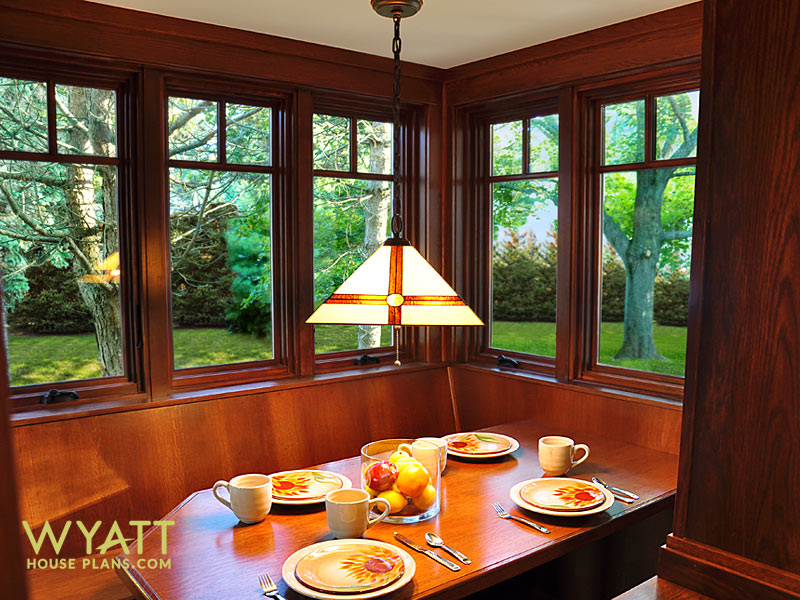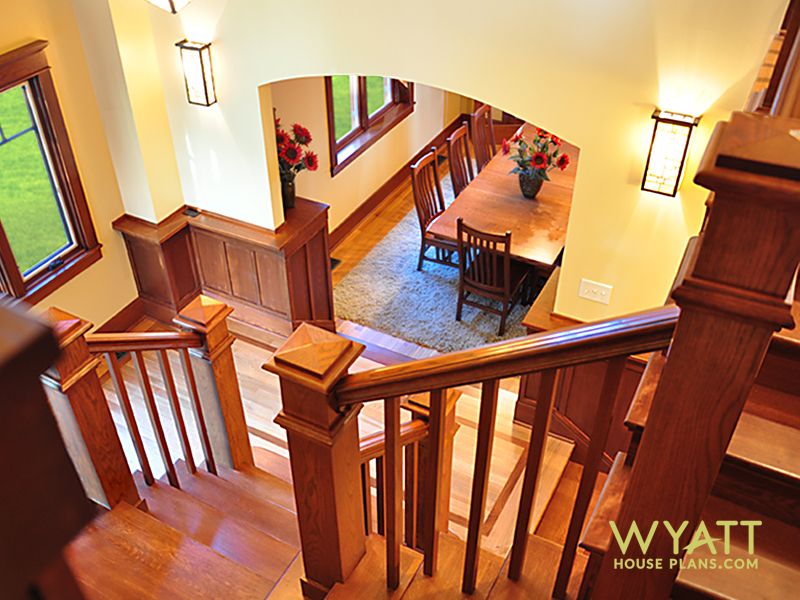 The new home so closely honors its vintage Craftsman heritage, a person is inclined to think it's an old home.
From day one, the intent was to remain faithful to the Craftsman style. We went to great lengths to make sure the proportions and details would be right. We wanted a new home to be as indistinguishable from its vintage counterpart as possible.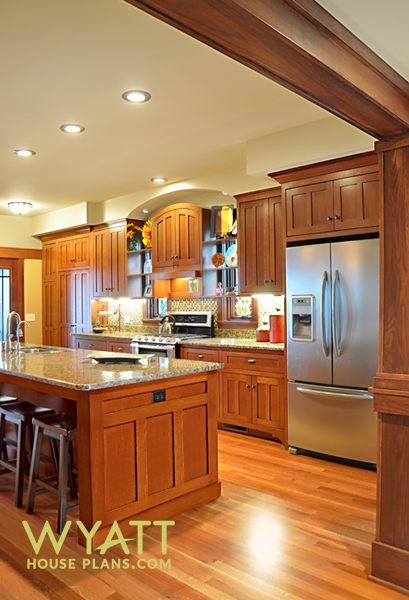 Did We Succeed?
The plans have authentic details and proportions. Without question, it transcends time. It is a beauty. It is appealing.
The proportions are spot-on, as intended. The design is so well done, people argue that it was built sometime in the 1920's. Of course, we know differently. Yet, it is a tremendous compliment to the design. It really is convincing. It has to be if someone thinks it's a well-preserved, older home. And that's all the proof we need.
What is a Home That Never Goes Out of Style?
TIMELESS.
That's the best way to sum up how a home that has good proportions, is pleasing, beautiful and remains attractive for generations. It's not only great for holding value, it increases the chance of a bidding war when it's time to sell.